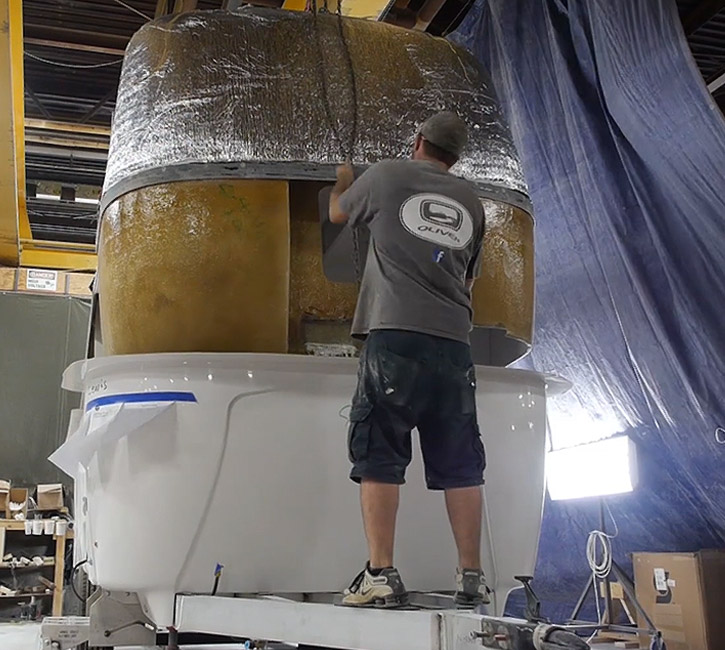 Construction of a fiberglass RV trailer is taken to the next level, not only is the exterior shell gel-coated fiberglass but the interior shell is as well. For years RV owners have sought older model fiberglass trailer units to refurbish for the superior benefits fiberglass provides over metal, laminated composites and other materials commonly used in the building of other travel trailers. With the Oliver, you will never have to go through the above process because the interior seats, cabinets, walls, floor, and counters are all gel-coated fiberglass.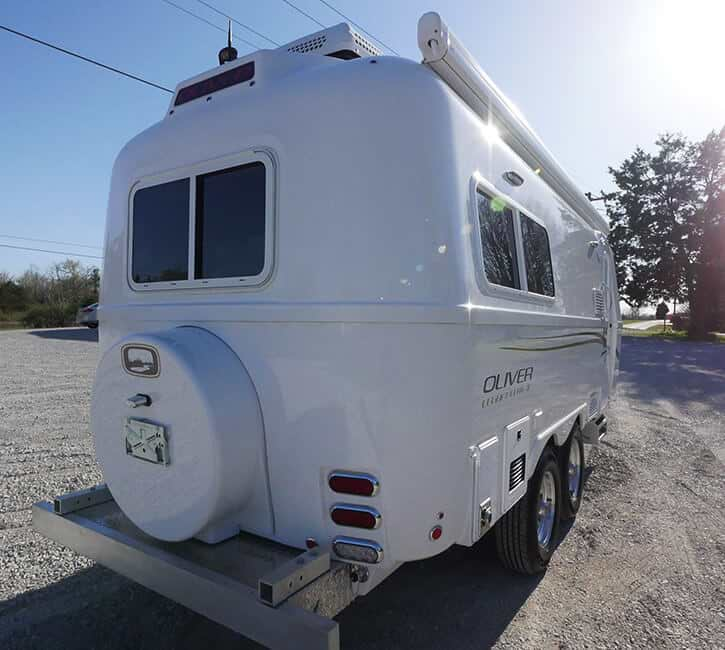 The rounded corners, smooth sides and recessed areas for external components lends the Oliver an aerodynamic benefit when towing.

An added advantage is the under belly of the trailer. With all our tanks and water lines enclosed and wrapped into the camper trailer, you avoid additional wind drag from exposed components.