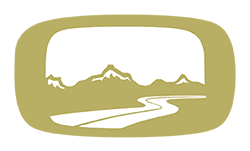 Oliver Travel Trailers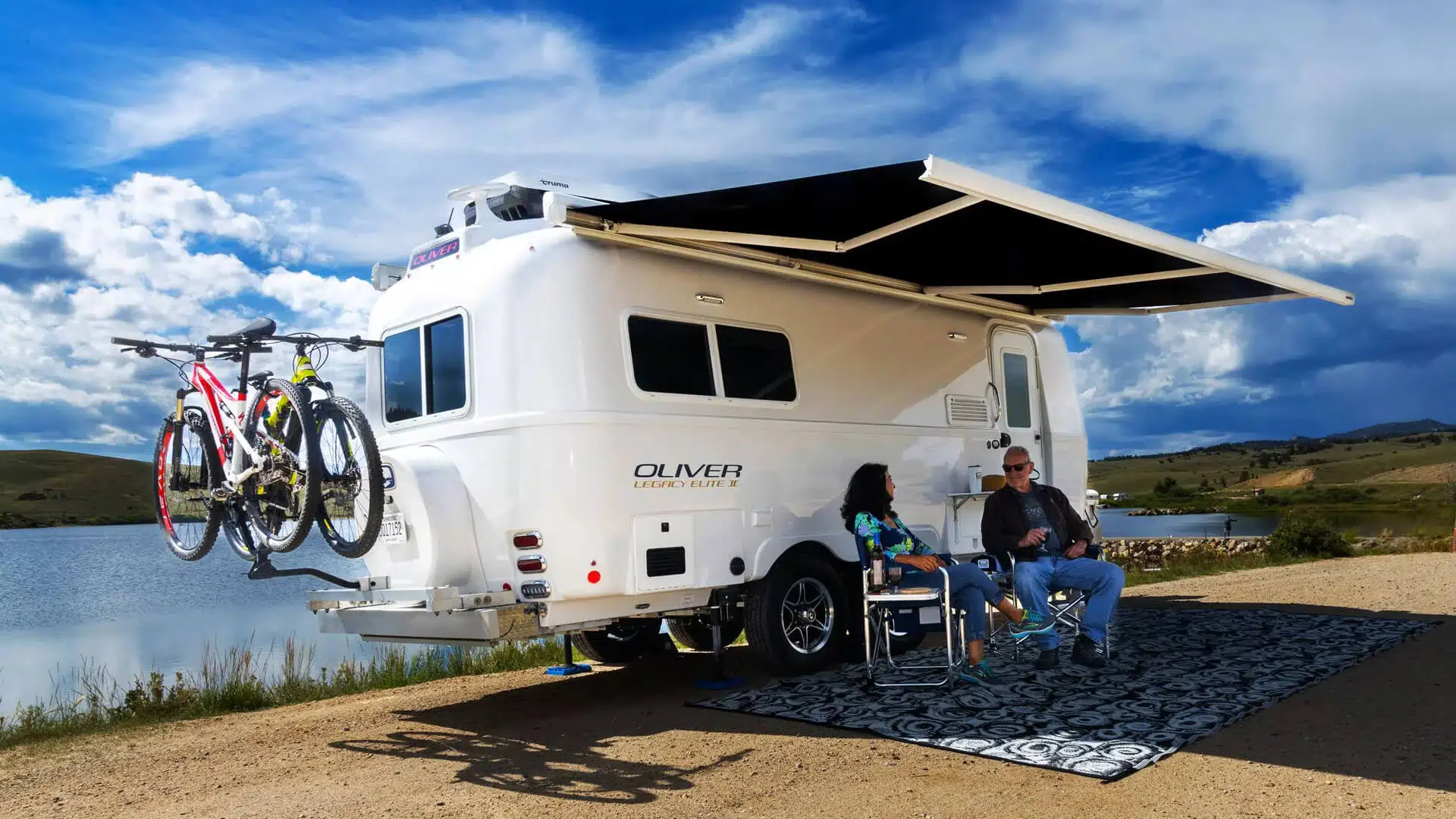 High-Quality Luxury Fiberglass Camper

Built-To-Order Single & Tandem Axle RV Campers

Unleash Your Spirit of Adventure with An Oliver Camper

Whether you're a seasoned camper or new to RVing, Oliver is the perfect choice for your adventures. Take a look at our selection of campers and choose the one that suits your needs and preferences.

View All Travel Trailers

Experience Unbounded Freedom

Are you ready to embrace a life of unbounded freedom on your adventures? Your ultimate adventure companion for unfettered exploration and unforgettable journeys. Discover the true meaning of freedom as you roam far and wide.

Why Oliver?

Don't settle for ordinary

Elevate your adventure with our standard features & ultimate add-on packages, designed to make your journeys unforgettable. Contact us today to learn more about these exciting options and personalize your Oliver.

See More About Features
Testimonial Videos
See what owners are saying about our RV campers!
Pete's Testimonial
Meet the Wonder Egg
"When I was approaching my retirement, I was looking for my escape and I was looking all over the internet for a robust last forever trailer and I was finding other fiberglass creators and it was on one of the other forums that they said Hey there is this new guy on the block it's this company called Oliver."

Carl's Testimonial
Upgraded from Elite to Elite II
Carl and his wife Hannah, previous Oliver Legacy Elite Trailer owners, decided it was time to upgrade. They just picked up their new 2022 Oliver Legacy Elite II. While visiting Hohenwald, Carl gave his thought about the Oliver Travel Trailers, his experience with RVs, traveling, and what the Oliver means to him.

Read More Reviews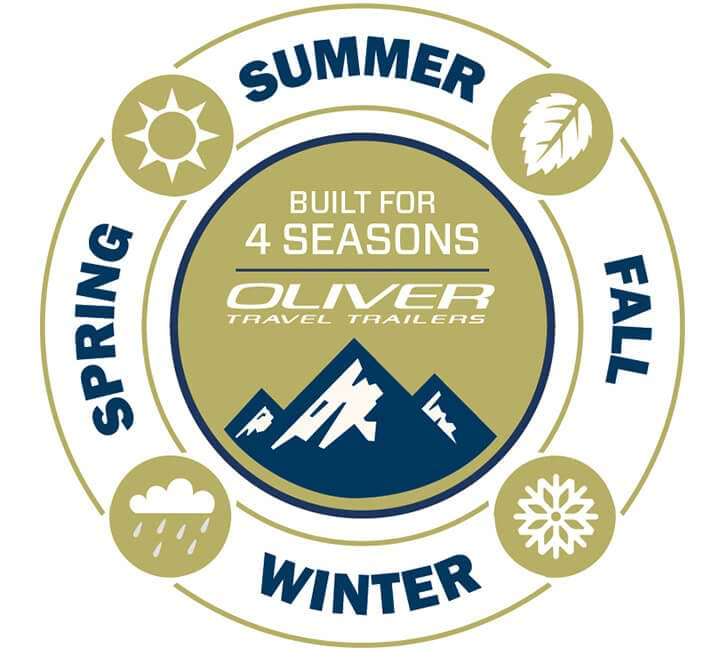 Best-In-Class Fiberglass Campers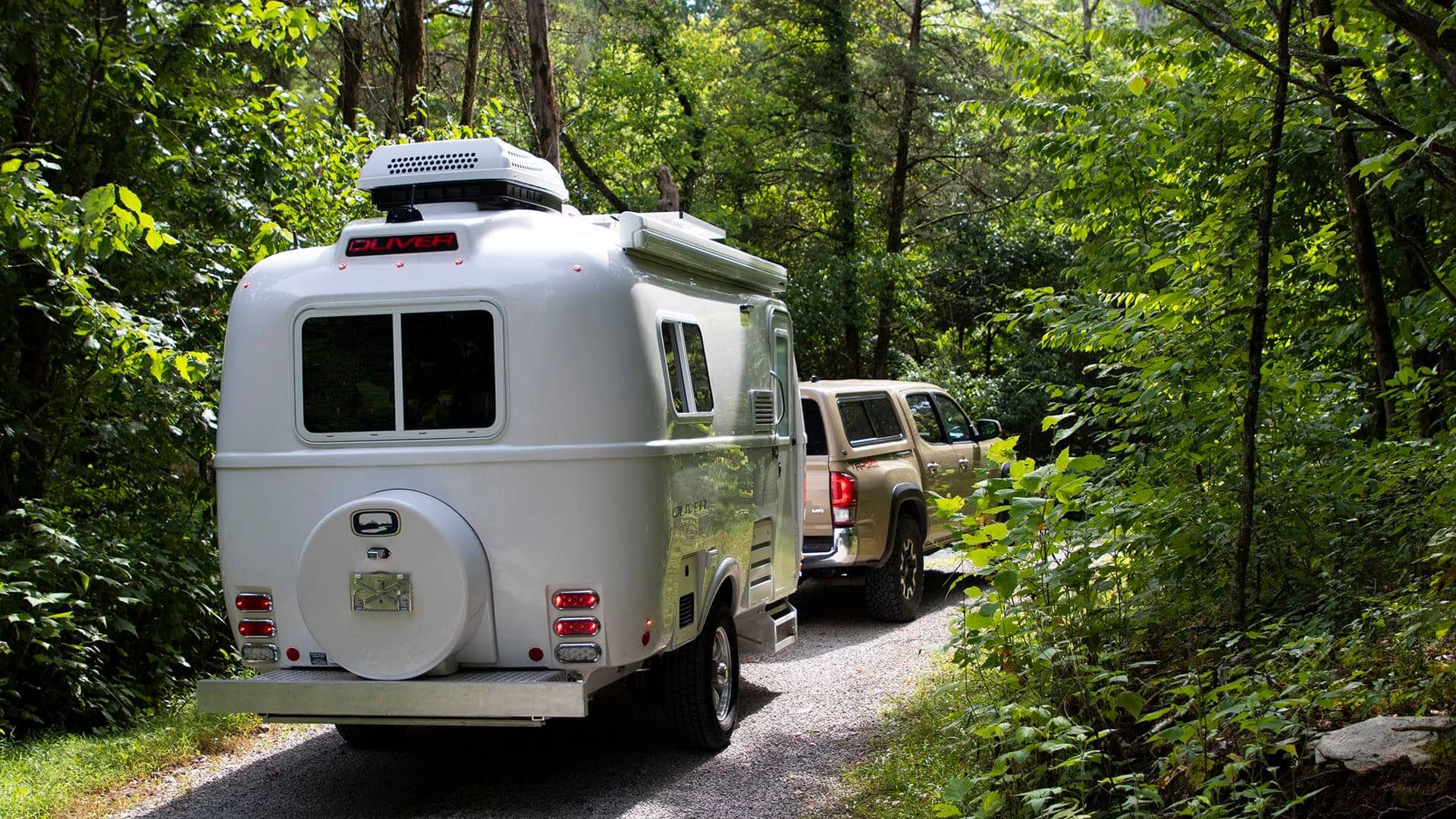 Uncompromising Quality
The Oliver family first began producing high-quality fiberglass trailers in 2007. The goal was to build the best superior-quality camper trailer on the market. We engineered our unique double-shelled fiberglass and composite hull to last a lifetime.

Our design and specifications provide superior insulation, durability, strength, and ease of maintenance. We build our camping trailers to last a lifetime and then some. That is why we call it the Legacy Elite. We build Olivers using high-quality materials. Making these campers one of the longest-lasting RVs on the market. An Oliver can be passed down to your next generation.

You can search high and low, and you will find that Oliver is one of a kind.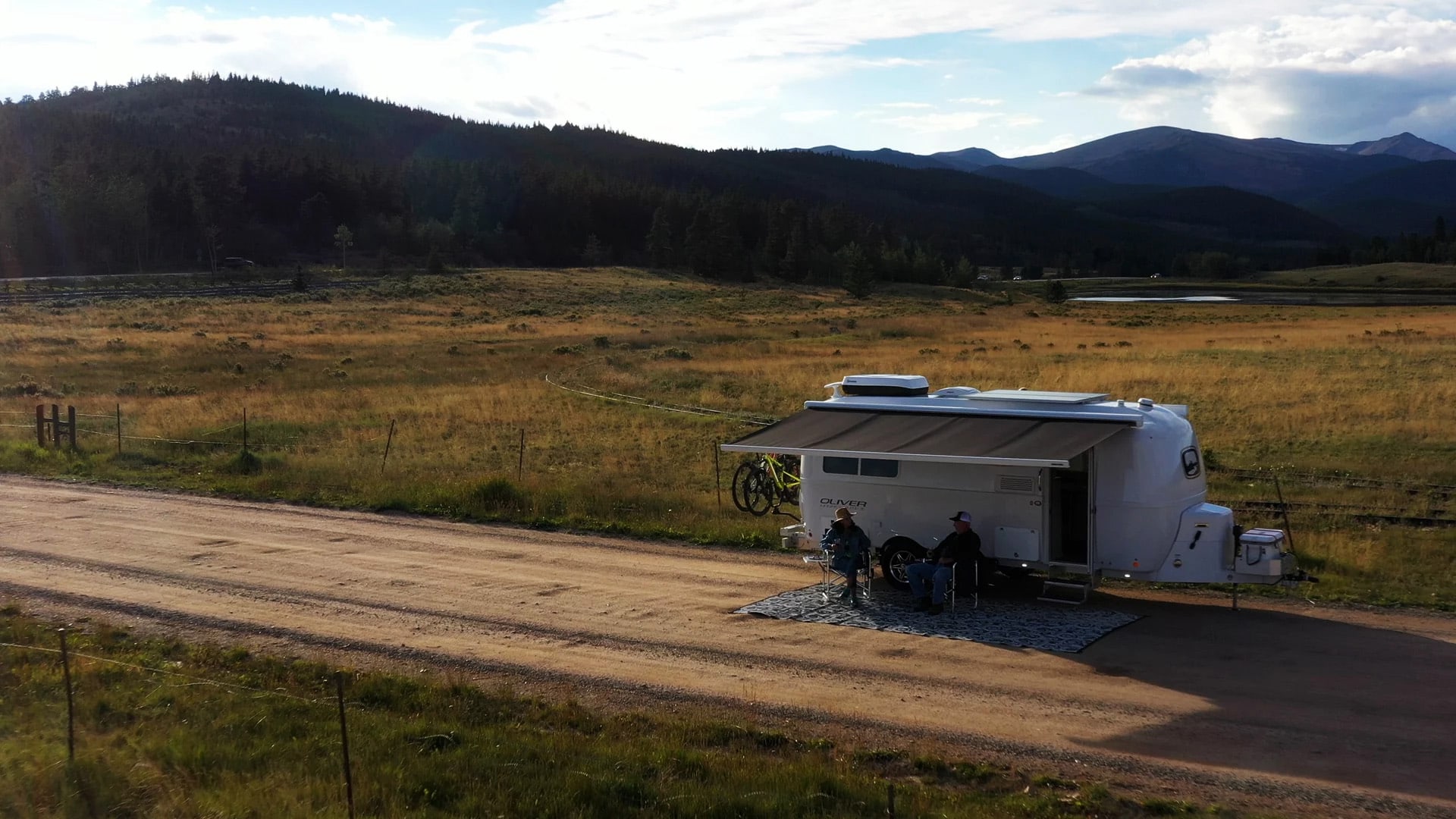 Built-to-Order

Luxury Fiberglass Camping Trailers
Our fiberglass camper trailers are designed for camping in all seasons and built to last generations!

Double-Hulled Fiberglass Shell (5-Year Limited Warranty) Features Radiant Barrier Bubble Insulation, Tanks, Plumbing, Ducts, and Mechanical Systems Enclosed between the Fiberglass Shells.

Designed For Easy Towing Our Custom Built Chassis Features An Aluminum Frame & Steps (5-Year Limited Warranty), Galvanized-Dipped Steel Sub-Assembly Equipped With Zinc Anodes To Help Resist Corrosion, Premium Aluminum Wheels on 10-ply E-rated Tires (Full-Size Spare with Aluminum Rim), Dexter Nev-R-Lube Axles & Dexter EZ-Flex Rubber Equalization System (Elite II Models), Leaf Springs and Gas Shocks.

Base Models Are Loaded with Standard Features Including a Dometic A/C, Furnace, Awning, Three Powered Stabilization Jacks, Stainless Steel Microwave, Flush Mount Dual Burner LP Stove, 2-Way Fridge, Entertainment System, and More.

Style & Personalize Your Ollie from a choice of Decor Packages and Graphics Options.

Tons of Upgrades and Add-Ons Available including Lithium and AGM Battery Power Packages with Solar and Inverters, Truma On-Demand Water Heater, Composting Toilet, Powered Awning, Anti-Sway Weight Distribution Hitch and More.
Travel Trailer Models
The Oliver Experience
Not Your Ordinary Travel Trailer Manufacturer

Unparalleled Quality and Innovation
You demand the best and at Oliver, we are no different. From the first contact with Oliver, to seeing an Oliver in person through a Field Visit or Factory Tour, through the sale and delivery, you will see the Oliver Experience is first-class!
See More About The Oliver Experience
Quick Links
Annual
Owner's Rally

Our Annualy Rally will be May 17-21, 2023 at Lake Guntersville, AL

See Annual Rally Info